We have a LOT planned for the News section, but we needed to ship V2 so we haven't changed it much functionally from Legacy. It uses the same list, detail, and form technology of the rest of the application. So, in that sense, it's been greatly upgraded. But it still doesn't allow for dynamic content... content like links, more than just profile pictures, comments, 'likes,' RSS or other types of feeds, and social media sharing capabilities. We'd like to introduce all of that, and are considering several different engines and other options that allow for just that. Coming soon!
Don't forget to check out Basic List Navigation in Tips & Tricks.
Note: Admins can access News by clicking on the Manage menu drop down.
List
Search By

Filter By

Sort By
Newest First
Oldest First

List Item Info
View Rights - Internal/External...
Type - Normal/Urgent
Status - Active/Archived

Bulk Actions
Clicking on the List Item link will take you to the News Post Details.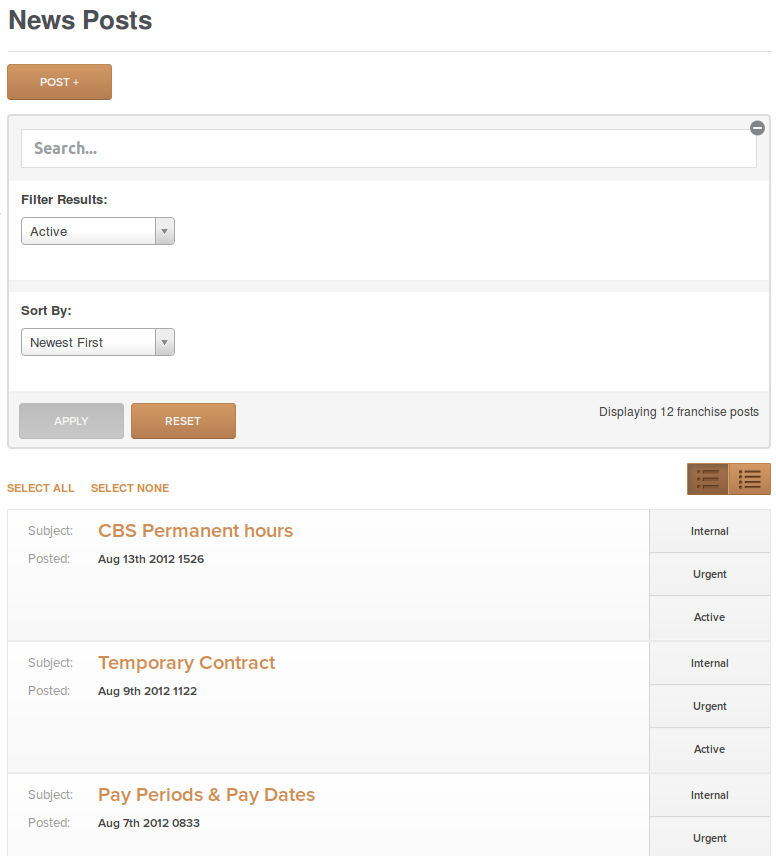 Details
Main Info
You can see in the below example that above the Header is the type of News Post. In the example, the type is shown as Urgent. You will see the same thing reprised on the Dash News Widget. The Type is followed by the Subject of the News Post in the Header, along with the View Rights of Post followed by the Posted On Date/Time. Following that is the body of the News Post.
Post Type

Post View Rights
Internal
External
Both
Staff Feature Internal
Staff Feature External
Staff Feature Both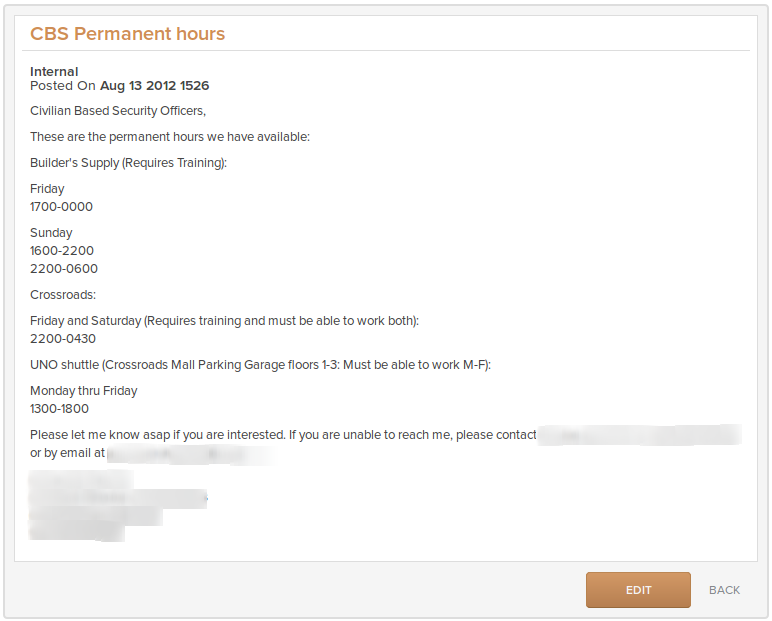 Form
Required Fields

Full Form