Shift Defaults describe default settings that apply to new Shifts. It saves time by allowing Admins to set default attributes for a typical Shift on a per Location and per Group basis that apply instantly to any new shift; whether made one by one, or in bulk. The Defaults can be modified before saving a new Shift, or afterward; individually, or in bulk. The following settings apply to the two types of Accounts that can be used to create Shifts:
Form
This section appears at the bottom of both the Add Locations and Add Group Forms: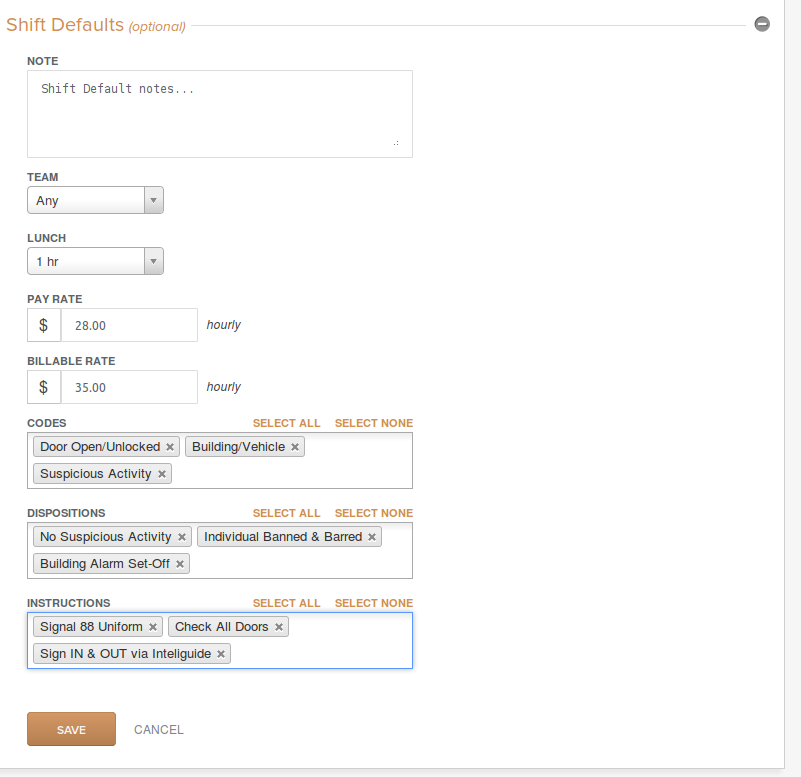 Details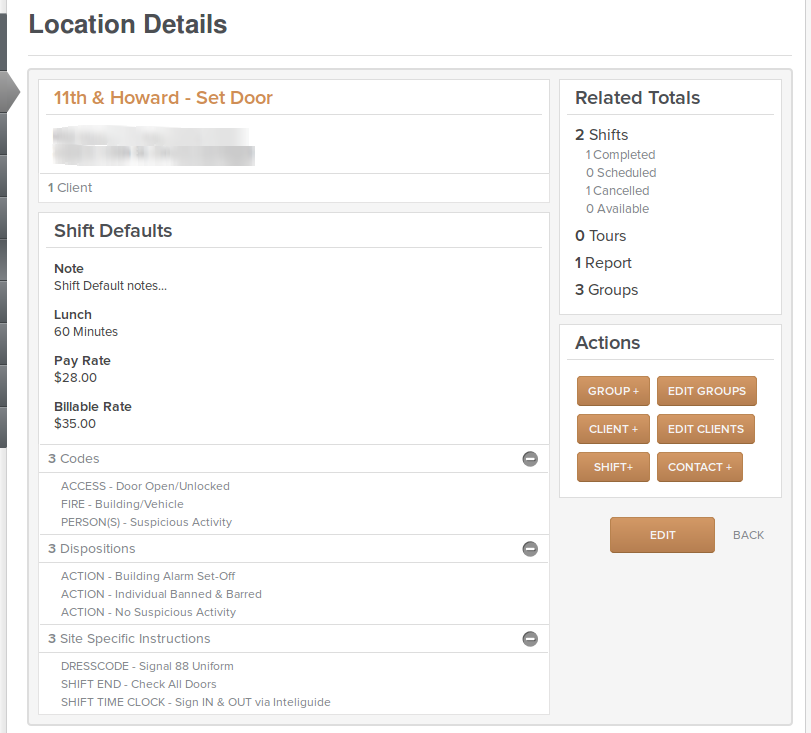 Shift Quick Add
---
Setting the Defaults above allows Admins to quickly create Shifts on the fly that inherit the settings above. Save the details once, and use them again many many times!

Note: Check out Shifts, Locations, and Groups to fully understand how Shift Defaults are defined and applied.