There are two ways you can print out a Activity or Incident reports. Both involve Bulk Actions:
Using the Print Bulk Action
You can print Client Reports through the Client Reports List. You can get there by using your main navigation bar: Reports Tab click/tap it or click the 'Client' option on the flyout submenu in Inteliguide.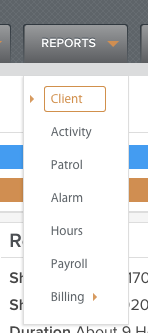 Once you're on the Client Reports List page, please follow these steps:
Select the reports you'd like to print. If you don't know how to select list items, please click here for a guide.
Once you've got the reports you'd like to print selected, access the Queue of selected items to the right of the Client Reports List (you may have to expand it by clicking the little 'filing cabinet' icon).
Once your Queue is expanded, you should see a Bulk Actions drop down selection box available.
Click that and click the 'Print' Bulk Action. Follow your browser's print dialog options to either print to a file (if your browser and operating system are setup up for that) or to a printer.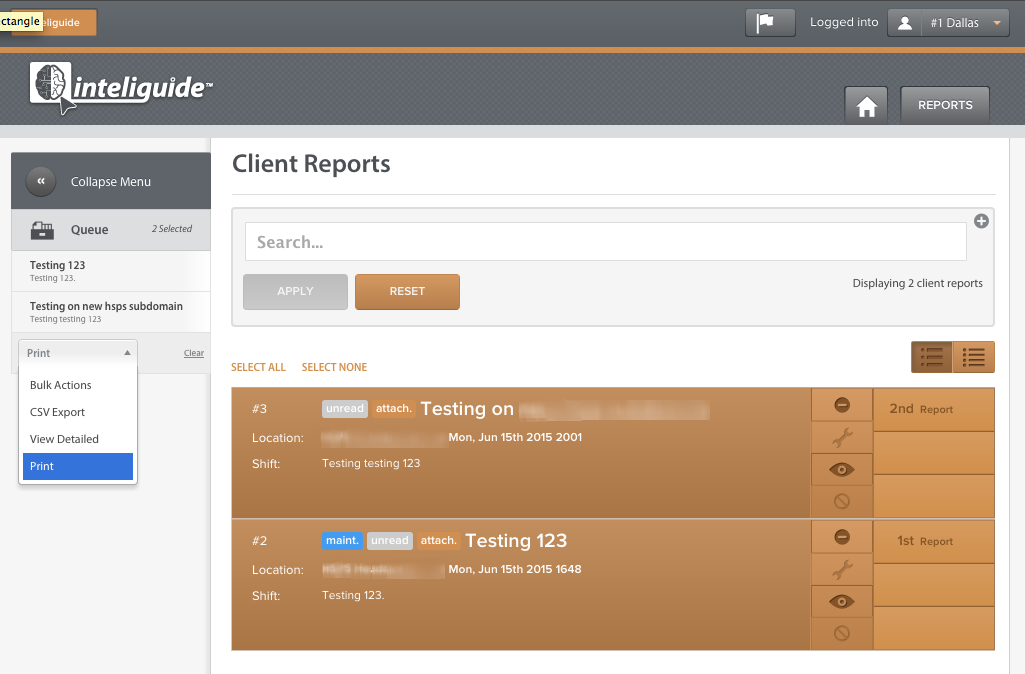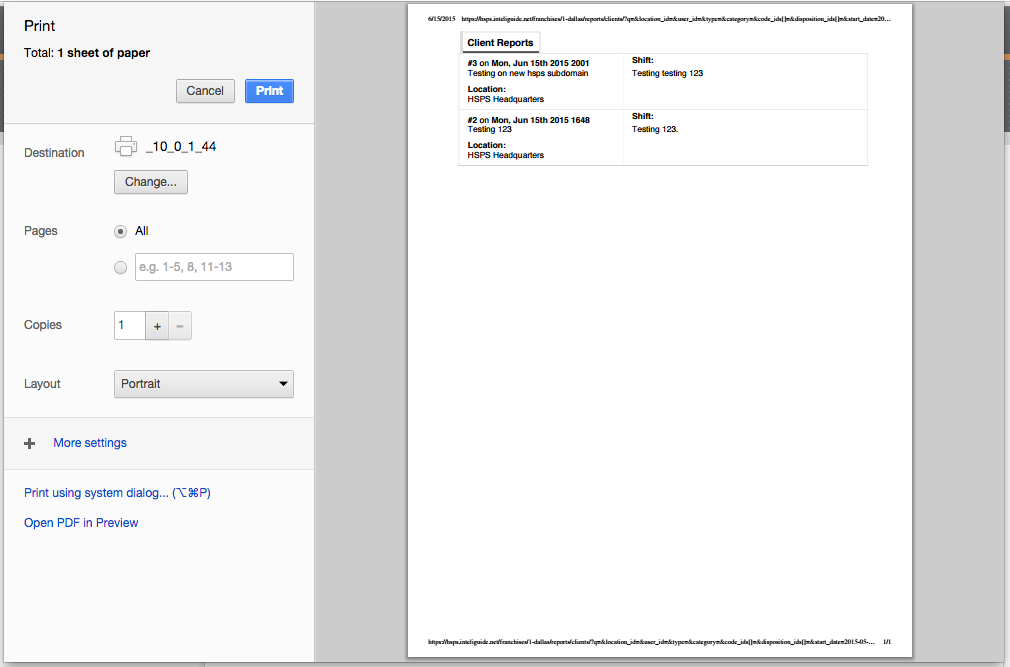 Alternatively...
Using the View Detailed Bulk Action
Please follow steps 1-3 above.
Choose the 'View Detailed' Bulk Action once you've made your selections and expanded your Queue.
Once that's loaded, you can print up to one page of reports at a time by clicking ctrl-p (command-p on the mac). The reports are listed at 100 reports per page, and you can page through the results by scrolling to the bottom and clicking the arrow navigation links.